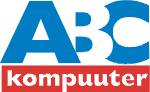 Saaremaa Velotuur was acknowleged as the very best cycling event in Estonia


| | |
| --- | --- |
| Teisipäev, 05. detsember 2006 | « back |

Estonian Cyclists Union acknowledged 49-th Saaremaa Velotuur as one of the three best cycling events of the year. 49 Saaremaa Velotuur was held in June in a route Tartu-Otepää-Viljandi-Rapla-Kuressaare.

Secretary-general of Estonian Cyclists Union, Urmas Karlson said that three clubs – SJK Viiking, Tartu Maraton and Pro club- were equally awarded for a great arrangement of cycling competitions. Tartu Maraton and Pro Club arranged Tallinn`s and Tartu GP races in May.

"It was quite difficult to compare these three races. Although Saaremaa Velotuur is not marked in international UCI calendar, yet it is definitely the best race of national importance," said Karlson.

As far as Urmas Karlson is concerned, Saaremaa Velotuur carries very many positive elements in it. "First of all, certainly arrangement, where organisation, security and all necessary is well-set," said Karlson. "Tour in itself is hard to arrange as it lasts for many days, but Saaremaa Velotuur is extremely difficult because it crosses almost all Estonia. We have no other race like that," he adds.

Head manager of Saaremaa Velotuur , Riho Räim said that he is very pleased for appreciation of Estonian Cyclists Union, because it shows clearly the necessity of Saaremaa Velotuuur. "The other two awarded clubs were from capital city Tallinn and Tartu, it is fabulous that we were able to compete with those two big citys," said Räim.

He added that management of Estonian Cyclists Union have finally understood that Saaremaa Veltuur, which lasts for a week, is a very tough tribulation for competitors and organizers as well. It is certainly easier to do one-day races," said Räim.

Where is yet to grow?

Although Riho Räim and his team has been honoured and rewarded for organizing such a high-classed competition more than once., Räim believes that they still have some developmental space.

"Our main goal to reach the UCI calendar in 2007 or 2008 is out of the issue at the moment as UCI changed its rules. So we need to make some changes as well," said Räim.

"Next year Tallinn`s and Tartu GP races will go down by order of magnitude, because UCI gave them concrete dates when the races must be held. Unfortunately those dates doesn`t adapt, because Tartu Rattaralli is very popular for estonians and its date cannot be changed."

As his nearest goal, Räim named organisation of the 50-th Saaremaa velotuur. "The main thing is to finish this jubilee-tour and then to think seriously what next. Saaremaa Velotuur is a half-century tradition, but the question - where to go forth - stays. We have to solve out if we want to continue the same way we have did for a years or is it necessary and also possible to to some chages," adds Räim.

A high level of Saaremaa Velotuur

According to Urmas Karlson, Estonian Cyclists Union is satisfied with the class of Estonian cycling competitions. "There has been some minor problems with time recordingwhich is understandable. When a group of racers zip through the finish, it is quite hard to define the winners. Athletic level of our cyclists is much more even han yesterday. It takes a proper photofinish system to sort it all out. Saaremaa Velotuur uses photofinish system and everything that involves timing during the race has been very okay. Regrettably not all the competition organizers can afford that," marks Karlson.